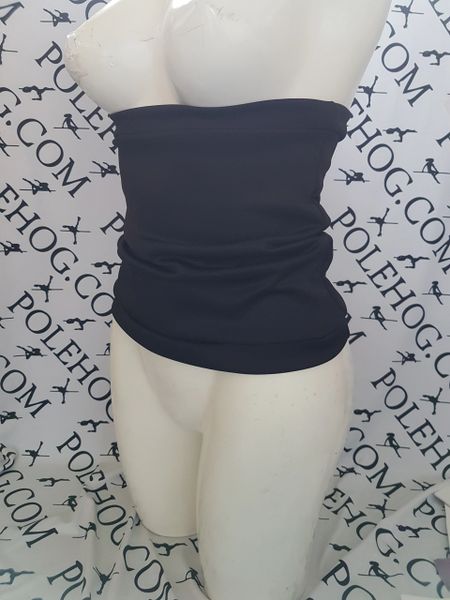 Plain black backwarmer
Perfect for stretching. 
 Polehogs Amazing lined backwarmer!
Multi layered lycra fully lined with a sports liner.
The benefits of wearing a back warmer for stretching.
Wearing a back warmer is not going to increase your flexibility but what it will do is keep your back muscles warmer for longer so you can spend more time stretching before your muscles start to seize up and help reduce the risk of Injury.
A good warm up before stretching should raise your core temperature by 1 to 2 degrees, and it also increases the blood flow to the muscles making them more flexible so we want to hold on to that heat when we are stretching.  
By wearing a back warmer we can retain the heat for longer in the lower back which means we can stretch more effectively for longer, especially if you are in a class environment and you are having to stop and watch what the next exercise is going to be. It's Really easy to start cooling down by stopping and starting which can lead to injury as you are stretching out cold muscles but a back warmer can help keep all those muscles warm which means they will be happy to stretch even if you do have a stop start approach.
We must still listen to our backs though and if you start to feel a lot of discomfort or pain it may be time to relax and end your stretching session and let the muscles rest. 
Our sizing in inches.....
Xs. Waist 28-30, hips 33-35 
S. Waist 30-32, hips 35-37 
M. Waist 32-34, hips 37-39 
L. Waist 34-36, hips 39-41 
Xl waist 36-38, hips 41-43 
Reviews
Featured Products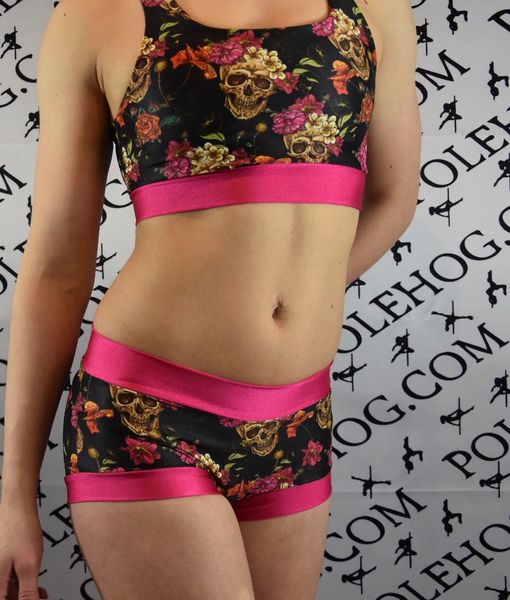 Vintage skulls racer back
£22.00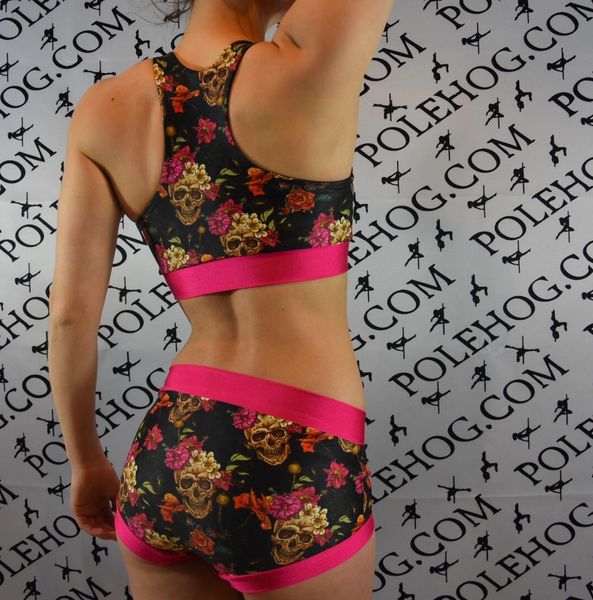 Vintage skulls bottoms
£15.00