Polehogletts piggy banks.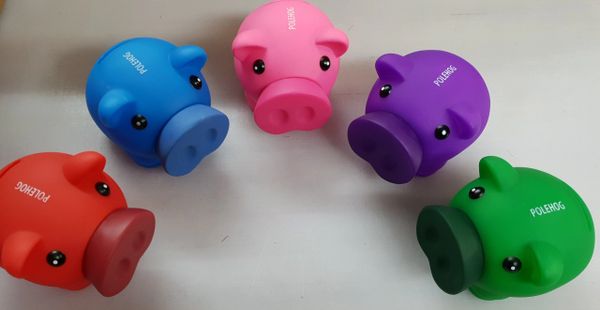 Polehogletts piggy banks.
Super cute little polehogletts. Perfect to save up for your next polehog outfit.
These little piggy banks offer a coin slot at the back and a cute removable little nose for when you are ready to collect your saving.
There is 5 colours to collect and each colour has it's own name.
Cherry red
Skye blue
Blossom pink
Purple ronnie
Teresa green.
Which one will you collect first?
Reviews
Featured Products